| | | |
| --- | --- | --- |
| | | |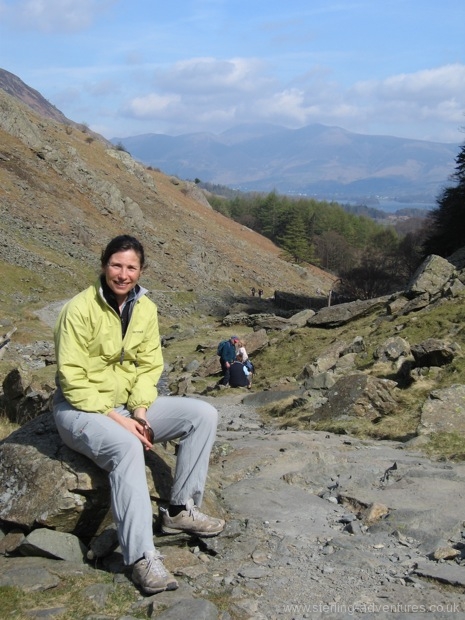 We set out for Borrowdale today, wanting a short walk-in after a week that had seen us on Ben Nevis and Pavey Ark – our legs were very tired!
As luck would have it though the wind direction was just right to make it all a bit windy and cold on our first choice, Castle Crag. However, on the walk to Castle Crag we'd noticed Dalt Quarry – bathed in sun, out of the wind and offering a great option for some safe (bolted) fun on incredibly smooth slate routes. We thought the grades a bit stiff. Or maybe the style was something we weren't used to, preferring the rough volcanic rocks more familiar in Lakeland rock climbing.
Half a dozen routes later and with the venue all to ourselves (and the newts swimming in the pool), we'd had another excellent Easter Bank Holiday day of climbing. Isn't it supposed to be crowded and rain on Bank Holidays in the Lakes?!

Start slideshow with these images