| | | |
| --- | --- | --- |
| | | |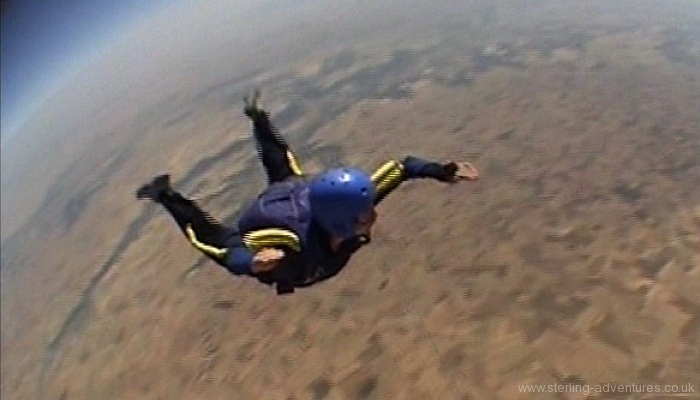 The weather looked wet for our planned trip to Scotland to bag the three famous sea stacks. So, plan 'B' was invoked! Learning to skydive has been on the agenda for ages and ages, except other stuff (like good weather and climbing) has always got in the way… So, late Friday evening we booked a flight to Madrid, insurance, a hire car, and (most importantly) an Accelerated Free Fall (AFF) sky diving course with the Freefall University at Ocaña. All of this wasn't cheap, but learning to jump out of an aeroplane at 13000 ft, plummet towards earth at 130 mph, and then land safely using your parachute (a bloody big sports kite) isn't going to be easy (and therefore cheap) to learn is it!
Skydiving is everything you'd expect – difficult to learn, scary (jumping out of a perfectly serviceable aeroplane), an amazing adrenaline rush, and one of the most awesome experiences I've ever had!
Special thanks have to go to our instructor Andy – it was brilliant, you'll see us again soon – "Arch & Relax"!
Check out Laetitia's level 6 here…


Start slideshow with these images